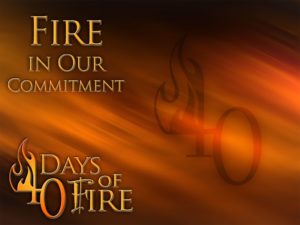 FOR IMMEDIATE RELEASE
'40 Days of Fire' to Address Overt and Systemic Racism Across Vermont
Racial Justice Community Organizing Campaign Kicks Off in October in 5 Locations –
Contact: Stephanie Gomory, Justice For All Executive Director: 802.532.3030
Montpelier, VT — 40 Days of Fire, a joint effort by Justice for All and Rights and Democracy, is a statewide racial justice community organizing initiative kicking off in October. Events held all over the state will enlist Vermonters to learn more about and engage in our ongoing efforts in the fight against overt and systemic racism in Vermont. We will also mobilize voters to take a stand against racial pandering and dog whistles in politics.
The 40 Days of Fire initiative offers Vermonters in all communities an opportunity to host and participate in training and empowerment sessions, conduct workshops, register to vote and participate in voter engagement opportunities, and directly confront candidates and elected officials on the issues of racial justice and the rights of those in traditionally marginalized communities.
All are welcome to the following organizing sessions planned so far (RSVP at the links):
To learn more about 40 Days of Fire, and to sign up to hold a workshop in your area, please visit https://justiceforallvt.org/40-days-of-fire/.
About Justice For All
Justice for All pursues racial justice within Vermont's criminal justice system through advocacy, education, and relationship building.
###