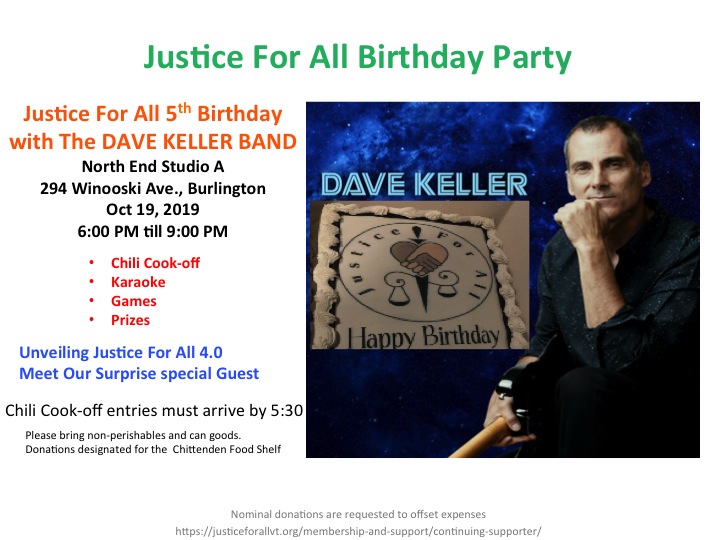 JUSTICE FOR ALL BIRTHDAY PARTY with
THE DAVE KELLER BAND
OCT 19, 2019
6:00 PM till 9:00 PM 

You are invited to join us in celebrating Justice For All's 5th BIRTHDAY! That's right; five years ago we started with a mission focused on addressing racial disparities in law enforcement. This has taken us on an incredible journey. We have had hundreds of engagements with communities, providing outreach and education on systemic racism across Vermont. Our policy work (with our partners) at the State and local levels has produced unprecedented and impactful change. Come out and celebrate with us and hear what's next. Don't miss the Community Chili Cook Off (with prizes), Karaoke contest, games. We're also going to unveil JFA 4.0. Pst. shhh.. there's going to be a surprise special guest.
Please bring perishables and can goods for the donations to the Chittenden Food Shelf.

Cash Birthday gifts can be made here
Gifts collected are to offset the expenses of the fun.