Our mission is to pursue racial justice within Vermont's criminal justice system and beyond through advocacy, education, and relationship-building.
*Released November 12, 2019
Vermont Race Traffic Stop Data Dashboard
Vermont Act 193, 2014 requires all law enforcement agencies to collect traffic stop race, gender and age data. The location of data from by the 79 agencies is largely unknown and the data are incomplete, inconsistent and fails the essence of the purpose of the law. The purpose of the data collection was to address what we know to be systemic racism. The intent was clearly to provide the community the ability to measure progress while holding law enforcement accountable. We have developed the first Statewide Race Traffic Stop Data Dashboard (RTSD 1.0) through a grass roots effort. This enables community to view the progress all 79 agencies in a user-friendly manner.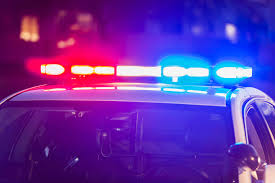 We will continue to update the RTSD Dashboard in moving forward. Our plans include additional justice system data and beyond, as we continue our development strategy and roadmap.
We welcome your suggestions and feedback on enhancing these charts and adding new ones. Please write us at info@justiceforallvt.org.
Credits to P. Autilio for development and S. Seguino for research