Source: Obama's DOJ Got Aggressive On Civil Rights And Police Abuse. Now Trump Could Roll It All Back. | The Huffington Post
"A lot of the issues that folks believe are most vulnerable are the very issues where this Justice Department has been out in front."
WASHINGTON ― Last month, a few weeks after Donald Trump was elected and not long after he selected Sen. Jeff Sessions (R-Ala.) as his nominee for attorney general, employees of the Justice Department's Civil Rights Division gathered in the cavernous Great Hall inside the Robert F. Kennedy Building.
At the event, top Justice Department officials honored the attorneys who had handled the most complicated and controversial civil rights investigations in recent memory:
The dozen people behind the division's blistering report on the Baltimore City Police Department, which a 15-month investigation concluded displayed patterns of unconstitutional conduct.
The two attorneys who secured the first hate crime convictions involving both racial and sexual orientation bias in a case in which a gay black man was attacked with a frying pan and a sock filled with batteries, pistol-whipped, sodomized with a broom, whipped with a belt and doused with bleach on his face and in his eyes.
The lawyer who moved his entire family to Arizona to take on the Maricopa County Sheriff's Office, which was run until recently by Joe Arpaio, the prominent Trump supporter currently facing a criminal contempt of court charge for disobeying a federal judge's order in a racial profiling case.
A lawyer who helped challenge North Carolina's HB2, an anti-LGBT law that would ban transgender individuals from using the bathroom that matches their gender identity.
The deputy chief of the Civil Rights Division's criminal section, who won convictions against "dozens of abusive law enforcement officers."
Under President Barack Obama, the federal government has often been at the forefront of civil rights issues, staking out aggressive positions on key civil liberties and boosting the work of advocates. The question many career Civil Rights Division attorneys are pondering is whether they'll be able to keep doing their work.
"A lot of the issues that folks believe are most vulnerable are the very issues where this Justice Department has been out in front," Vanita Gupta, chief of the Civil Rights Division, said in a recent interview in a conference room that once served as J. Edgar Hoover's office. "That's voting rights, that's policing, that's criminal justice reform, it's LGBT rights."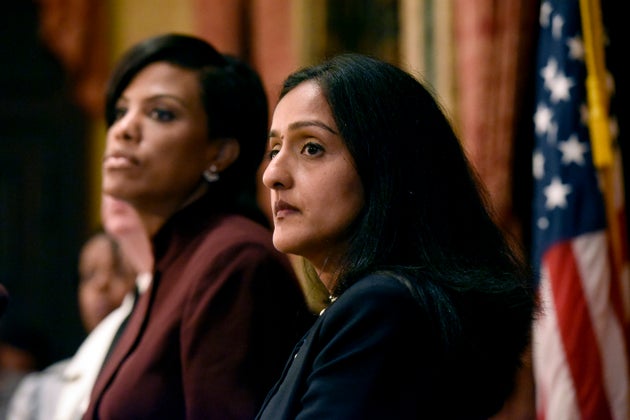 Employees of the Civil Rights Division wonder what will become of the Baltimore investigation or the many other police department probes opened during the Obama administration (including in Chicago, the largest city police force they've ever looked at). They don't know with any certainty whether individual law enforcement officers will continue to face federal prosecution for excessive force. They can't predict whether the new administration will roll back potential investigations into Trump's law enforcement supporters, including Arpaio. They can only guess whether Sessions, who opposed hate crime protections for LGBT people, will allow vigorous prosecutions to continue, or whether Sessions' DOJ will retreat from the federal government's battle against an anti-LGBT law in North Carolina.
Speaking in the Great Hall, Deputy Attorney General Sally Yates praised Civil Rights Division employees as "trailblazers" who "open minds and change hearts" through an "unshakable commitment to fairness and justice, to opportunity and equality."
Many of the attorneys in the room were thinking about their future and were "uncertain" whether their accomplishments would last, she acknowledged. Keeping up the battle for civil rights within the federal government would fall on their shoulders, Yates said.
"Your voice as the protectors of our fundamental rights is every bit as potent now and in the years to come as it has been over the years that have passed," Yates said. "So even though I will no longer be a part of this department, I, like millions of your fellow citizens, will be counting on you going forward ― counting on you to continue to bend the arc toward justice."
Your voice as the protectors of our fundamental rights is every bit as potent now and in the years to come as it has been over the years that have passed.Deputy Attorney General Sally Yates
Obama administration officials are proud of where the division stands today, especially considering how they found it at the end of the George W. Bush administration. Talking to Civil Rights Division employees who made it through the Bush administration "felt like grief counseling," one Obama administration official said. The Obama transition team found a division they said was "demoralized and damaged" by "oppressive" political appointees who were "hostile" to civil rights enforcement. The previous administration, a transition team report said, "abandoned the Division's traditional mission and goals, consistently sacrificed sound law enforcement principles for political ends, and waged an internal war against career employees."
An investigation by DOJ's watchdog found that Bush administration officials worked to hire what one official described as "right-thinking Americans." It was part of a plan targeting employees the Bush official called "crazy libs," "commies" and "pinkos" inside the division. "Bitchslapping" Civil Rights Division employees, he said in one email, "really did get the blood pumping."
"I remember vividly, because I was on the Obama transition: Some of the career people told me during the transition, and this is not a paraphrase, they felt they had PTSD," Tom Perez, the first chief of the Civil Rights Division under Obama, said in a recent interview. "Articles of faith, basic systems that had been in place for 40 years were undermined by the Republicans. They looked at who donated to political campaigns before they made hiring decisions. That was not only wrong, it was illegal."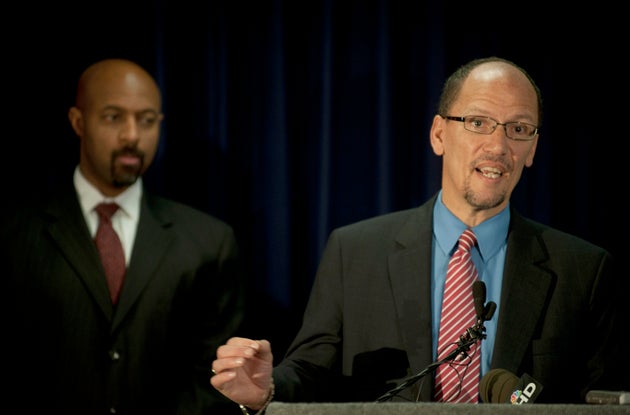 One of the conservative attorneys hired into the division by the Bush official led a rare voter intimidation lawsuit against two members of the fringe New Black Panther Party who stood outside a polling place in north Philadelphia in 2008, though no voters in the overwhelmingly black district said they were intimidated. When career lawyers scaled back the scope of the lawsuit in the early days of the Obama administration, the decision received seemingly endless coverage in the conservative media, and it ballooned into a political controversy that dragged on for years.
Today, the Civil Rights Division is near capacity, and the administration has implemented rules intended to prevent politicized hiring decisions. (Critics might say the Obama administration simply filled the division with liberals, and it's fair to say that attorneys who dedicate their careers to civil rights work tend to lean left.)
Gupta said she believes that Civil Rights Division lawyers will stay "as long as the career men and women of the division feel like they can continue to enforce our federal civil rights laws with the rigor that they demand," even if the new administration prioritizes different issues.
"If the core and fundamental work of the Civil Rights Division continues to be advanced, I suspect that the division lawyers are going to stay and keep doing that work," Gupta said.
Perez hopes they'll stick around too. "If I got a call from a career attorney in the Civil Rights Division, I would recommend that they stay," he said. "The work they do is righteous and it's really important, and they need to continue to do it."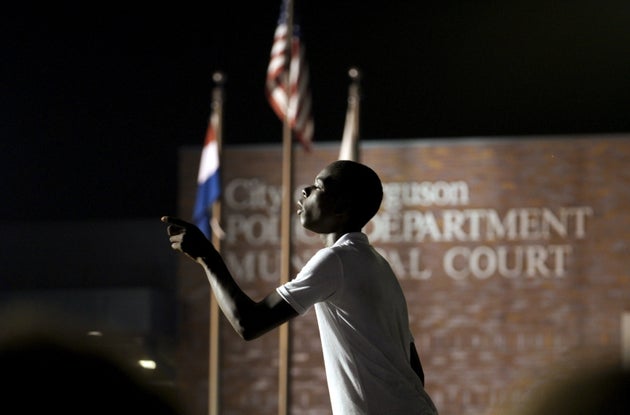 Not all civil rights work is necessarily going to fade away under Trump. The Community Relations Service ― the federal government's "peacemakers" who helped calm tensions in Sanford, Florida, following the shooting death of black teenager Trayvon Martin — will likely continue its typically low-profile work. Although the service's work has come under attack at conservative media outlets, where employees of the 52-year-old unit are portrayed as protest instigators and organizers, there's no reason to believe their work will change dramatically under the new president.
"The vast majority of the staff here are career," says Paul Monteiro, the acting director of the CRS. "The work goes on, our statutory mandates continue." He sees one of his unit's largest challenges as adapting to the social media world and dealing with modern, informal organizations that can have a big effect on the community. "It's our job to meet the community where they are," Monteiro said.
The Community Relations Service's long record and congressionally mandated existence make big changes to its work unlikely. But the Office for Access to Justice, which the Obama administration established at DOJ in 2010 to increase access to counsel and legal assistance in the United States, faces a more uncertain fate.
"We can't speak for the next administration and what they choose to do," says Karen Lash, a Justice Department official who served as executive director of the White House Legal Aid Interagency Roundtable. But the issues the unit worked on shouldn't be partisan, she argued. "I do believe the incoming administration will care about getting homeless veterans into housing, unemployed Americans back to work, protecting victims of domestic violence or elder abuse, and really ensuring that the systems of government work as best and as efficiently as they possibly can," Lash said. "Ensuring access to justice, a central pillar of our democracy, is just fundamentally nonpartisan."
The Obama administration has also made big changes to the Justice Department's sentencing policies and made wide use of clemency, which, along with other factors, have helped make him the first president since Jimmy Carter to leave office with fewer federal prisoners than when he came in. Under Trump, the self-proclaimed "law and order" candidate, those initiatives are in jeopardy.
But as the enforcer of laws that some don't believe should be on the books, the Civil Rights Division looks likely to become a flashpoint. That could be especially true when it comes to policing.
Under Bush, Obama's transition team wrote in their 2008 transition report, the division did not use "its authority to address systemic problems of police misconduct." Under Obama, the Civil Rights Division has opened up 25 so-called pattern-or-practice investigations of police departments across the country, and the Justice Department is rushing to complete the investigation into the Chicago Police Department, the largest pattern-or-practice investigation of a city police force that DOJ has conducted.
The Obama administration shifted resources back to policing cases, investigating departments and helping implement reform in New Orleans, Albuquerque, Cleveland, Seattle and other cities. But DOJ's police work has gotten more attention since the unrest in Ferguson, Missouri, in August 2014 following the fatal police shooting of Michael Brown, an 18-year-old African-American.
With the proliferation of smartphones and the spread of social media, it will be only a matter of time before another police encounter draws national attention and scrutiny of local policing practices. These days, that outcry is usually followed by calls for the federal government to step in.
Videos have helped force conversations on policing that civil rights advocates could not have imagined just a few years ago, says Gupta, who joined the Justice Department from the American Civil Liberties Union shortly after the Ferguson unrest. Gupta, who is quick to credit activists with pushing policing into the foreground, said recently that it would be a "radical departure" for the Justice Department to stop conducting pattern-or-practice investigations to look for widespread problems at individual law enforcement agencies, and it would be "out of step" with where law enforcement leaders are.
"There is a recognition of the division's role in the current conversation in policing," Gupta said, despite the charged national conversation around law enforcement since Ferguson. Perez said law enforcement leaders were thankful that the Justice Department investigated their agencies and were able to implement reform, even if they couldn't take that position in public.
U.S. Attorney General Loretta Lynch, who has put an emphasis on easing built-up tensions between the feds and some law enforcement leaders since her confirmation in April 2015, still views pattern-or-practice investigations as a key tool. She wrote in her exit memo this month that the Justice Department "must continue to investigate credible allegations of constitutional policing, and, where necessary, work with local authorities to implement meaningful changes."
Progressive law enforcement leaders, Gupta said, are going to continue to push the envelope on use of force, de-escalation tactics, racial bias and community policing "regardless of who sits in the White House," because those issues affect their officers in the field.
"I think it's really about DOJ's role in all of it that is most in question," Gupta said. She hopes the Trump administration won't just sit back if a tragic event sparks unrest and draws attention to the need for reform in a particular jurisdiction.
"It's hard to imagine how the entrenched concerns around policing will be remedied without the important role of the Justice Department in those conversations," Gupta said. "My hope is that will be allowed to continue because I think it's very vital and important. It seems hard to turn back the clock, though. It really does."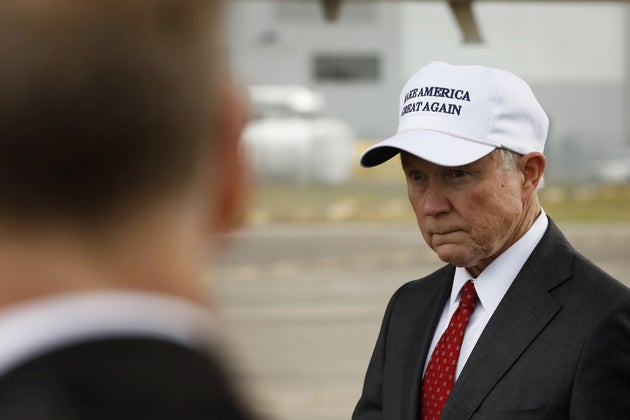 Perez said he was concerned that, with law enforcement supporters like Sheriff Arpaio, the next administration will adopt a "Donald Trump philosophy" of policing, which he described as pitting police against their communities instead of building trust.
"They ask the question: 'Whose side are you on, the police or the community?' That's the wrong question, and it's a dangerous question," says Perez, who is in the running to head the Democratic National Committee. "If that's the philosophy that this administration is going to bring to policing, then we're in for a world of hurt."