Dismantling Institutionalized Racism by Implementing Processes and Technologies to Monitor the Decisions that lead to Racial Disparities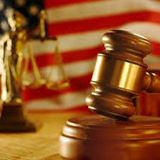 A new report on racial disparities in state prisons underscores the need for policymakers and state administrators in Montpelier to take a hard look at the policies, practices and prejudices that are playing out in our state's criminal justice system.
By disaggregating and analyzing U.S. Justice Department data the Washington, D.C.-based nonprofit organization The Sentencing Project found that nationally, African-Americans are incarcerated at five times the rate of whites across the nation. In Vermont the ratio is even higher at 10 times the rate of whites across the nation. In fact, Vermont is the highest in the nation with one in 14 of all African-American adult males in state prison.
In general, the national report suggests that while overt racism may not continually come into play in the criminal justice system, there are points of discretion in the system where arresting officers, prosecutors, judges and even defense attorneys may be predisposed to view one group differently from another. Policy makers in Vermont must work to achieve the transparency required to identify these points of discretion in the system and demand similar commitment to metrics, policy, training and corrective actions as required to ensure that Vermont lives up to its narrative of openness and fairness.
Justice For All  is leading a project to identify the decision points in the Vermont justice system that may be informed by biases. We will then provide innovative methods to monitor and report on these important data points in our justice system. This request (phase one) for funds is to offset the cost of staffing and research to discover and prioritize these decision points.  Follow-on phases will include monitoring and reporting, capability maturity, continuous monitoring, aggregation and correlation and analytics dashboard creation.
#DecisionPoints will:
1)   Build a publicly accessible platform that collects this data and presents it for public viewing in a uniform and easily understood format.
2)   Identify these decision points with law enforcement, states attorneys and persecutors, public defenders, judges, corrections officials and other parts of the criminal justice system.
3)   Work with local officials to provide assistance in identifying data sources and developing administrative and technical methods to automate the ongoing and continuous collection of this data.
Transparency and accountability surrounding decision points in the justice system is paramount as we consider new and innovative ways to accomplish justice in a post civil rights America.   As we at Justice For All endeavor this initiative, we do so with expectations that we will be able to replicate our efforts in other systems such as employment, housing, education, health care access and access to the political process.  Finally, it is our hope that Vermont will then be held out as a model state for the nation in our national struggle for racial justice reform.
Please visit #DecisionPoints here to find out more and make a contribution.
Thanks for your support.
"Injustice anywhere is a threat to justice everywhere. We are caught in an inescapable network of mutuality, tied in a single garment of destiny. Whatever affects one directly, affects all indirectly."
― Martin Luther King Jr.Letter from the Birmingham Jail